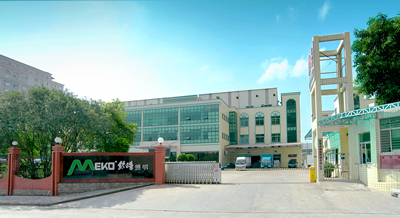 From cars to homes, to mobile phones
we depend on lights to survive each and every day.
Since the days humans harnessed the power of fire, lighting has evolved from a primitive necessity, into a highly sophisticated science and art form.
Lighting
can have a profound effect on our physical and mental health, and as technology progresses, so does the lighting industry.
Meko Lighting Co.,Ltd has been developing and producing innovative and competitive solutions for the LED lighting industry since its establishment in 1999, We manufacture complete LED indoor & Outdoor lighting products for both residential and commercial applications. Our team serves a wide range of customers all over the globe, from small distributors to large retail home centers. As experts in certifying our products, we work regularly with labs such as the European Commission(CE), Underwriters Laboratiories(UL), Restriction of Hazardous Substances(RoHs), Energy Star, and Polycyclic Aromatic Hydrocarbons(PAHs).
In 2005, Meko received ISO certification and undertook a major expansion. By 2015, it moved to a 15,000 sq.m. facility in Chang'an, Dongguan, China, and gradually acquired a staff approaching750 employees. Meko LED lighting focuses on production design, professional manufacturing, and distribution of a variety of energy-efficient LED products. We have a 40+ person Research & Development team consisting of designers & engineers who tirelessly push themselves to innovate and find new ways to add value and dependability to our existing products. Whether you want to produce a new product or reconfigure an existing product form our catalog, Meko will find a solution for your business.
Since Meko was founded in 2005, innovation, attention to quality, and customer relations have been out top priorities. Over the past 11 years, we have forged unshakeable customer relationships through transparency, dedication, and attention to detail(listening closely to their specific needs). After an order is placed, we follow a strict production flowchart that continues even after the product is being sold in stores. We regularly conduct market research in both the US and EU and use this data to guide our Research and Development teams in bringing our customers the most competitive and innovative products.

Our customers are rigorously protective of their intellectual property, and so are we. Meko does not ever sell or give proprietary customer information to anyone else, friend or competitor. If you have developed tools, drivers, or connectors with us, you can be confident knowing we will not share that IP without your express permission.
Our mission is to build an international lighting enterprise leading the world in experiencing and appreciating the value of light.